Calm before the storm
It keeps on getting weirder
Everything's OK
-Haiku by Sally
OR in Gina Linetti* speak, which is
way
more fun:
All the babes
*baby emoji* *baby emoji* *baby emoji* *baby emoji*
are doing great
*100 emoji*
. It seems like we're just waiting for the $#*!
*smiling poop emoji*
to hit the fan.
*Shrugging girl emoji*
It'll probably be when everyone is out of town
*Thumbs down emoji*
Basically, all is good under the hood, which is incredibly uncommon as my OB pointed out. We were having such different conversations just 2-3 months ago -- bed rest at the end of January, emergency C-sections to rescue babies from all of the common setbacks that come with multiples, terrifyingly crippling research on what could happen, etc. BUT here we are! The current guess** is that we can make it to the 34-week mark!
That being said, all family except my bro-in-law, his girlfriend, and my toddler are out of town for varying amounts of time during the second-third week of March.
Let's just set fate up, guys. I told my bro-in-law's girlfriend that she'll be bedside if it goes down while all others are away playing on vacations and what-not -- the look on her face was PRICELESS. I encourage all pregnant woman to point to the easy-going, calm, and kind person in their lives that have never spent 1-on-1 time with you and tell them that they will be the person watching you get filleted to get a baby/babies pulled out.

100% WORTH IT. *laugh crying emoji*
Other than that, my weight is currently what it was when I delivered my daughter (26 lbs. gained), so with about 5 weeks before it's go-time, I haven't lost hope in the battle against an 80-100 lb. weight gain.
KIDDING.
Could you IMAGINE!?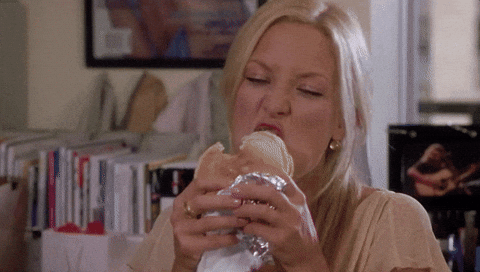 It's not that I'm not trying to gain weight. Most nights you can find me like this by 8:00 pm:
I've just chalked it all up to a loss, but not without using it as an excuse to eat pizza 3-4 times a week and maintain a hearty ice cream regimen. Be jealous.
On with the main topic -- babies! Once again, they were not that fun and the ultrasound technician had the painstaking job of trying to capture them all practice breathing this round, which entailed her staring at the screen for minutes on end...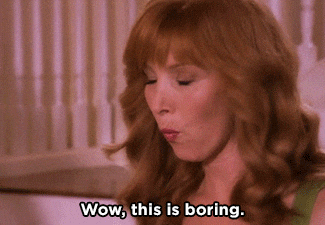 Luckily, she is a spunky one and makes going in NOT super lame. That being said, I now have to head in twice weekly to get Quad D's growth checked. Small fry can't hang, so they are going to be monitoring for consistent growth due to this babe falling into the 8th percentile. *teary-eyed emoji*
Weighed in at 2 lbs. 12 oz.
That's not the Richardson nose -- that's Quad A smashing its face against the outside world. OK, and a touch of Richardson nose.
That's right. I encouraged my toddler to smash her face so that I could see the resemblance. Which is TOTALLY THERE, right? Quad A just has to get some meat on those cheeks!
Weighed in at 2 lbs. 12 oz.
In true fashion, there was a tongue out, guns out action shot.
Weighed in at 2 lbs. 14 oz.
It was decided that this chunker is now in "plus size model" territory! Look at those cheeks!!
*heart-eyes emoji* *cheeseburger emoji* *heart emoji*
Weighed in at 2 lbs. 5 oz.
This little nugget had its feet by its head. There was a glimmer of excitement trying to figure out if its hands were in the mouth, nose, or just there. I think we have a nose picker on our hands...

In other news, we are surviving the snow thanks to our FANTASTIC neighbors! They have taken care of us at least once a week this winter through all the crazy snow and wind we've had. I've given Erich permission to shop the end-of-season snowblower deals, which means we are not going to get snow for the next 5 winters...but whatever.

Elsie has decided to handle the snow by her own means:
*Brooklyn 99 is on my top 5 list -- this quote from Scully about Gina [who's dance troop is called "Floorgasm"] is the best:
"Last week I accidentally smiled at you last week and you shined a laser pointer into my eye and screamed 'Perv!'"
**By "guess" I mean medically-endorsed prediction based on all the gathered facts vs. data...but who says it that way?