I will actually be 28 weeks tomorrow, but better late than never, eh?
This ultrasound was a little more unique in that there was a news crew around, so you know Quad C -- "The Model" -- was all about it. If anyone is local, we will be on WDAY during the 10:00 pm news. Here is the teaser, via Facebook, if you're interested and I will try to post the link to the full segment once it airs.
Side note: If you're wondering why it has 25K views, I totally show skin within the first 10-seconds.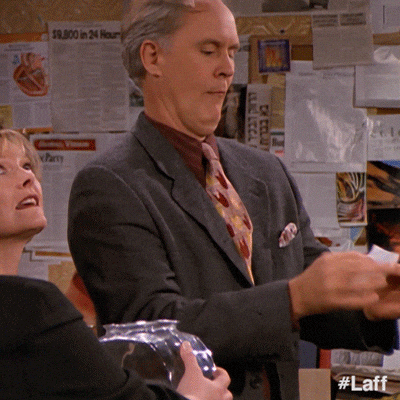 Here are some updated photos and videos on the ultrasound-front. Nothing too exciting, which let's be honest, is FANTASTIC news at this point! We also found out that the doc is hoping that we will make it to around 34 weeks! 34 WEEKS!! That's outrageous in my mind from what I had previously researched, but at the same time, THAT'S 6 WEEKS AWAY.
I'm just going to leave it at that.
Because it makes me want to throw up everywhere.
And frantically deep clean every surface of our house, car, garage, and my husband...
Anywho! Here are the babes:
Quad A was perfect and wonderful, as always...but doesn't lead to anything entertaining, unfortunately!
Quad A weighed in at 2 lbs. 4 oz.
Quad B -- "The Inmate"
Quad B weighed in at 2 lbs. 3 oz.
Quad B has been part of the trio that is making my ribs feel like they might be undergoing something similar to the Grinch's growing heart.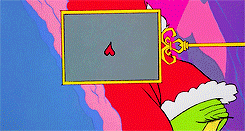 I'm so thankful that the babes are growing perfectly, but can they at least care for their living space a little more graciously?
Quad B's response:
What a turd.
Quad C -- "The Model"
Like I said, Quad C was all about the media presence and was the only one to offer a 3D opportunity that didn't look like leftover mashed potatoes mixed with fettucini alfredo.
Quad C weighed in at 2 lbs. 5 oz.
Look at that Richardson nose already making an appearance!
The show didn't end there. It made sure to do some acrobatics:
See what I mean about the mashed potato-face? It's horrifying.
I can say that since they are my babies, right?
Nothing new with Quad D either! Still folded up and looking cute, but is part of the trio at my ribs.
Quad D is also the smallest weighing in at 1 lbs. 15 oz.
Quad D also had its tongue out but was less aggressive about it.
The Richardson nose making another appearance.
We go in again at the end of this week, so I'll attempt to be more timely with posting the updates!
In other news, we had another amazing local group throw us a baby shower! Erich is the head coach of the FM Gators swim team and they were so incredibly generous with throwing us a get-together! I had previously been an assistant coach on the team for 10+ years, and just like any swimming community, the families were inviting, caring, and genuine in celebrating with us.
Last, I do have to make sure to also include that I never quite understood why people have been telling me that I "look good for being pregnant with 4," but Erich took me out after the shower and the WAITRESS TOLD ME ALL THE WINE SPECIALS WITH FULL EYE CONTACT.