Make sure to hit "Subscribe" to be notified of each new post without having to check back every-hour-on-the-hour!
As promised, here is the link to the news segment done on our impending baby explosion. Of course, I have some thoughts on what the highlights were and it would be weird if I didn't share them, right?
Please make sure to read them with the understanding that I thought Kevin Wallevand and the whole WDAY News crew did a fantastic job and were so incredibly kind, patient, and encouraging through the whole recording experience. For example, Kevin played with Elsie by taking her offering of my dog-chewed boot and proceeded to throw his own pens down to the bottom to have her get them over-and-over-and-OVER -- a.k.a. toddler play.
So, with no further delay, you can view the segment [before or after reading my commentary] by going to the WDAY link
HERE
.
The Highlights [In My Honest Opinion]:
1. This gem of a shot as the news anchor is introducing the segment:
Need I say more?
YES, actually. Clearly, as with the teasers, they know how to get viewers' attention -- that skin shot within the first 8-seconds just really seals the deal on a solid success. I immediately liken it to the image of a greased up sea cow*, which you get to see approximately 3-6 times throughout. You're welcome.
2. Y'all get to see how horrifying the 3D imaging is that I've been tellin gyou about this entire time at about [0:47]:
Households across eastern-North Dakota be like...
3. At around [2:04] you can hear my North Dakotan accent LOUD & CLEAR.
4. Looks like it's time to pay my students in Starburst to sharpen some colored pencils...
5. When I talk about not fitting into spaces [2:56] I mean I have straight-up hit 10+ children in the back of the head with my stomach by trying to fit between desks.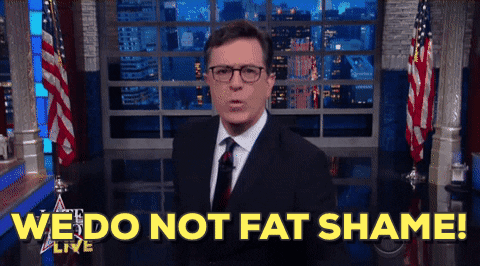 6. When my dear husband talked about selling his truck to buy a van and they zoomed out to me audibly laughing at him [3:15]:
Those that know me personally, know that I have an issue with filtering sometimes. I can barely hold it together in front of my students and as a true over-sharer, it could get real dicey in front of a news camera. So, I am proud to say these few topics were filtered out.
1. Not to brag too much, but I've only peed my pants twice...so far.
Sneezing while squatting has been the problem BOTH times. Audibly farting in front of my students has always been my worst fear in the classroom, but this might take the cake.
2. I haven't planned or packed any sort of hospital bag yet.
I may have just jinxed it, but I'm in
total and complete denial
that there's any way I'm going earlier than 34-weeks. As of yesterday (February 18th), I'm at 28-weeks, so I think that the remaining time should be set in stone and guarenteed.
Is this in my control? NOPE.
So, I don't think that it should be negotiable if I can't do anything about it.
Basically, we are screwed if it goes any other way.
3. The genders.
That's right! We are still tight-lipped over here!
Sharing on Instagram -- @FargoQuads -- will pick up once the babes are here, I promise. [Side note: this is my alternative to adding everyone to my personal Facebook page.]
A family friend donated her washer and dryer to us to help with the looming laundry needs of the future! Isn't she adorable? Thanks, Tracy, for your ongoing support and for being such an extraordinary human being!
The next ultrasound [28-weeks] is this Friday, so I will hopefully have a fast turn-around with getting updated photos and news out! All 4 babes have been growing so perfectly up to this point, so we are hoping it continues. My nightly ice cream intake is assisting in this, I'm sure!
I'm still working out semi-daily, teaching in the classroom, and hauling my daughter around. #NoBedRestClub is going strong and I am crossing my fingers that my luck continues! Naps whenever possible doesn't seem to hurt!
Email fargoquads@gmail.com if you're curious about what I'm doing for workouts and/or you want to join in my workout challenge group once I'm cleared postpartum. That's right, I'm banking on "me time" to save my sanity!
*Don't do a Google image search on that sucker. *YIKES*