Truth: 3D ultrasound images make me want to vomit and hide from pure horror. Before 20-weeks, they look like a variety of Cheetos and after 20-weeks they look like a 5-year-old made a baby face out of classic 90's Silly Putty. You know the kind, right? Smelled like hands/old zucchini/playground swings after 3-minutes?
So gross.
Last week's ultrasound, our amazing technician forced us to embrace the images and learn to appreciate them...which didn't work. However, I will say the babes' cute button noses weren't terrible to look at.
For those keeping track, I was 23 weeks on Monday of this week [January 14th] and I was given major words of encouragement that I should be able to make it to 33 weeks. Quads A-D are currently weighing in at 1 lb. 3 oz., 1 lb. 3 oz., 1 lb. 5 oz., and 1 lb. 2 oz. respectively. Not mean anything to you? Me neither, so the equivalent is a Chinchilla according to my pregnancy app, "Ovia Pregnancy."
We also had an ultrasound first-timer in-tow: Big sister Elsie! She did FANTASTIC, but not without some awkward toddler moments wrapped in...
Please enjoy the following updated pictures, 3D images, and videos. The videos are proof that these babies are not only picking on each other but also starting to wreak havoc on my outsides, which -- I know, I know -- it's only the beginning!
Why yes, that is another child crashing the photo. Welcome to the rest of your life, kid!
Even though Quad A was donkey kicking, only Quad D was taking the brunt. However, I see this affecting me eventually so this child may need to be re-nicknamed.
Quad B was well-behaved compared to previous ultrasounds, so the good behavior was noted in its file.
We've seen all 10 fingers on this babe, but at the same time, I had frightening flashes of Mii hands when first saw this image...
Both genders were included to not make anyone jump to conclusions. Y'all are the ones making me be this way!
The model has been the most active the past few weeks -- attention seeking to the max!
This babe did not disappoint! Entertainment was had by all in the room while Quad D lived up to its nickname!
The answer to your question: Shoving other babes out of the way and smashing my left hip. That's how it made enough room to do this.
Why was sweet, acrobatic Quad D doing this, you ask?
Can't figure out what that is?
Here's some clarity:
I feel like this is just a given in our future and this is not a battle I'm willing to fight.
Setting the bar low? Abandoning high expectations? Saving my sanity? All fit.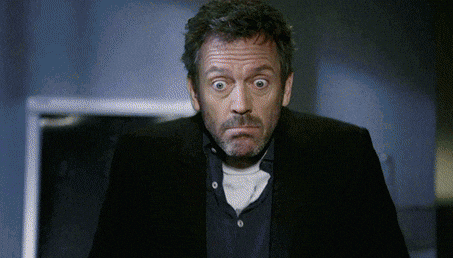 I think we should just appreciate Quad D's flexibility and talents...
*"Womb" is a cringy word that I just can't help but include. Sorry, not sorry.