How will we ever give or say enough thanks? How will we ever repay the generosity that others have shown our growing family? How will we ever reciprocate the massive amounts of encouragement people, even mere acquaintances, have given our family? I get anxiety thinking about how we will ever get to acknowledging the kindness that everyone has shown us, let alone writing thank you cards that truly convey how thankful we are.
The crazy thing?
THE BABIES AREN'T EVEN HERE YET!
I know that this is only the beginning. The number of offers we've received on holding babies, dinner delivery, and taking our toddler on mini-adventures is growing exponentially. As long as y'all are OK with insane dogs, questionable parenting practices (due to us guessing and crossing our fingers the
entire
time), and a child [or two] being shoved in your face upon entrance you're welcome any time!
Important SIDE NOTE that everyone will appreciate:
We'll make sure one of the two bathrooms is always sanitary!
But in all seriousness, the connections that we have formed with others in our community, the numerous health professionals we've grown to know, and the family and friends that have helped us embrace this journey can never be replaced. We wouldn't survive without you!
Here's a glimpse at the crazy events and activity happening around us the past few weeks:
Surprise Swim & Dive Baby Shower
Long story short, my husband, Erich, is the head coach for both the boys' and girls' swimming and diving teams for a local high school. I held the same position for girls' swimming for the rival high school in our area up until last season and was Erich's assistant coach for the boys' team for a few seasons.
These amazing teams came together in one mega-generous way on the night of their dual, including donating the 50/50 raffle money that was supposed to go into the team's fund AND the winning family donated their share. More info is available in
this article
. Again, how could we EVER say enough thanks?
School Party Diaper Donations
I should've taken a picture in hindsight, but some amazing educators donated diapers at our school's Holiday Party, too!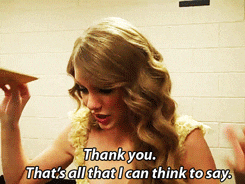 Diaper Kegger
We had a blast opening our home to an awesome mix of family and friends around New Years! We had darts, a patio heater, and a whole mix of people in the garage; and card games mixed with food inside. Needless to say, we are considering doing it again (without the diaper entrance fee) to celebrate making it to our next milestone with the babes: 28-weeks!
Gifts from EVERYWHERE
This list includes:
My past high school friends sending gifts from our registry, gifts that they know we will LOVE, gifts that they have handmade and last but not least, giving us BOXES of clothing and goods from their kiddos!
Past swimming families sending us items via the registry or randomly sending them home with Erich.
Donations of diapers and wipes from those that couldn't make the diaper kegger, including those out-of-state souls that we miss so dearly!
My students' families bringing in boxes of diapers to parent-teacher conferences this past week.
Handmade hats and booties from my students.
Pretty sure I'm missing SO MANY on this list. Seriously. Please do not take it personally...blame it on the pregnancy brain x4 corrupting my mind effortlessly.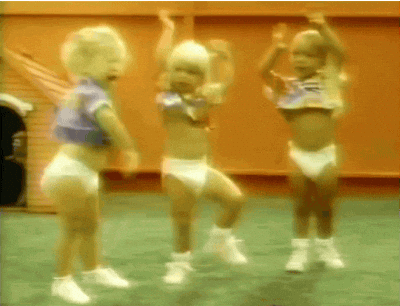 My brain activity at all times, except one is dancing weirdly in the darkened dog house in the background.
Creepy, huh?
Also, no, this is not a gender hint. Although, maybe I should start doing some subtle hints...
I went into this wanting to name-names and there was just NO WAY to ensure all were mentioned or given the full-scale thank you treatment that they deserve.
As previously stated:
We wouldn't survive without you!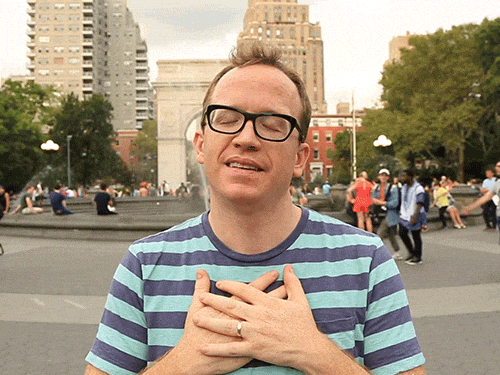 Next post: Ultrasound Update (24-weeks)